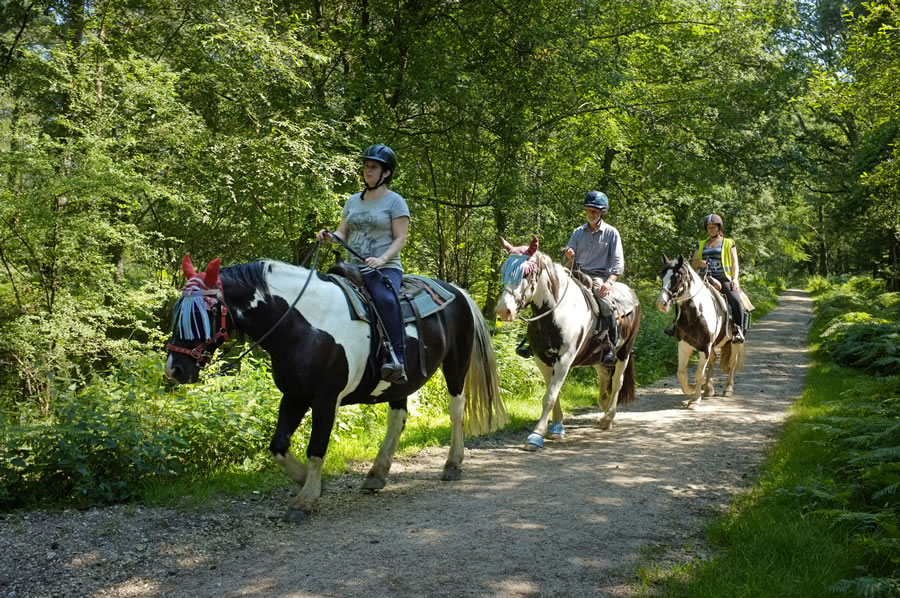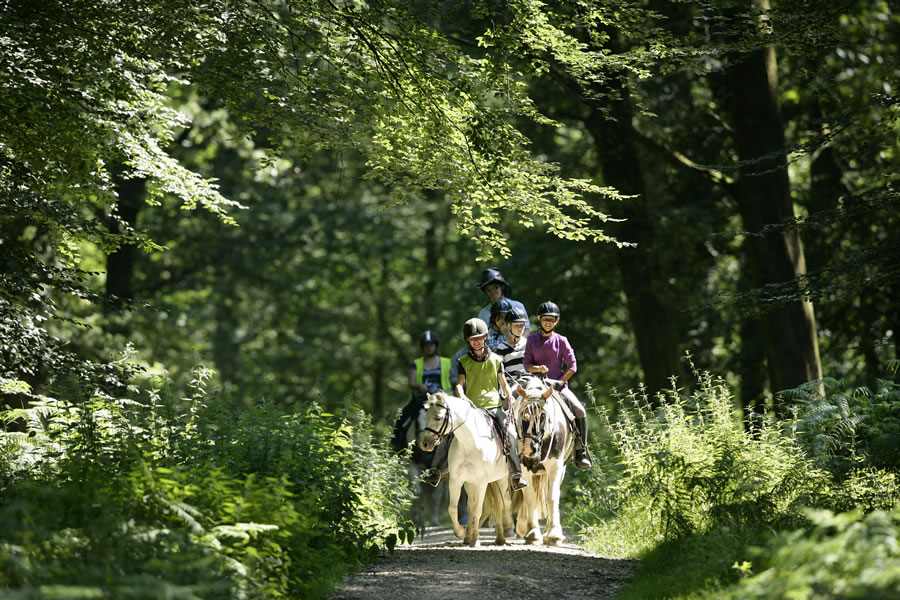 UNFORTUNATELY WE WILL NOT BE OFFERING WESTERN TRAILS FOR THE REST OF 2020
Join Coyote and his friends on a Western Trail Ride through the New Forest National Park. Beginner riders are welcome on this Western Trail, which rounds off back at the ranch where you can relax with a hot coffee and tall tales of your trail into the 'wild blue yonder'.
Forest Trails are at gentle paces, walk and jog, only and we always start off in the arena for the first 10 mins or so of your ride, to help you with the basics and settle you onto your trusty steed before riding out. Trails will take you out into the forest over the open heath where you can ride amongst the wild New Forest ponies and foals and then on into the leafy glades of the forest inclosures where you may be lucky and spot Fallow or Roe deer or one of the many other inhabitants of the forest woodlands.
You don't have to be a 'John Wayne' to trail ride … most of our riders have never been on horses before. So, there's no excuse … 'Get yer jeans on and ride the range'.
About the experience – Forest Trails  are available most days of the week usually at 10am and 1.30pm. Riders arrive 30 minutes beforehand in order to complete registration forms, check clothing, get riding hats, be briefed and mount up ready to start their Trail on time. Routes can vary and may exclude the open greens or  inclosures due to ground conditions or forestry work. You will be riding for 90 mins or 2 hours depending on your trail. Complimentary Tea, Coffee and Soft Drinks are available. The usual group size for this ride is 8 riders.
General
Guidelines – Forest Trails are suitable for riders over 12 yrs, minimum height is 5 ft / 1.55 m. Maximum weight is 15st/95kg. Beginners are welcome on these trails. Riding is not suitable during pregnancy and may not be suitable for some other medical conditions and disabilites. If in doubt please check with the stables before booking.
Clothing – Wear a at least a T-shirt (shoulders must be covered), long trousers or jeans and sturdy boots or shoes with a small heel. Please don't wear trainers or flat soled shoes, we do have some boots you can borrow if you dont have any suitable shoes or boots yourself. If you've got a riding hat bring it along, if not, one will be provided. Dress for the weather.
The Weather – This experience won't be cancelled due to rain – if it is raining … you're going to get wet! In the event of very strong winds or thunder the ride may be cancelled and your experience can be rescheduled.
Other Information – Forest Trails will be mainly at walk and slow jog. More experienced riders will not be able to take a faster pace. Complete beginners welcome. It is not practical or safe to take cameras, back packs, etc., on the trails. Traffic congestion at Lyndhurst can add considerable time to weekend or holiday journeys. Once booked you may not be able to cancel or change your reservation. We are closed Mondays (except Bank Holidays), over the Christmas and New Year period.